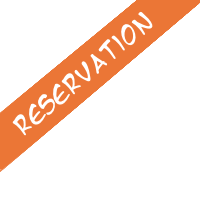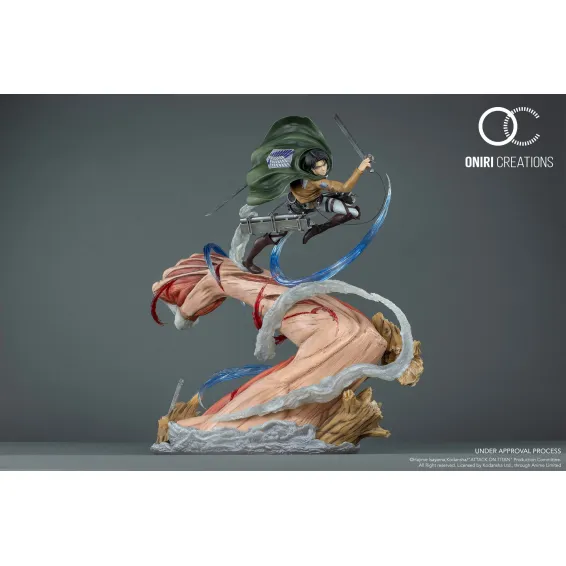  
Attack on Titan - Levi VS Female Titan PRE-ORDER
Resin figure Levi VS Female Titan

We are proud to present our first statue from Attack on Titan (Shingeki No Kyojin)!
The statue features the charismatic Corporal Levi Ackerman in his fight against Annie, the Female Titan. Certainly one of the most memorable scene of the first season of the anime where we can see all the power of the character who will quickly incapacitate his enemy by carrying blows at the speed of lightning.
Produced in 1/6th scale, the statue is limited to only 999 copies and will come with its certificate of authenticity and instructions booklet.
Made of a whopping amount of 54 parts, this statue is a true technical challenge. This diorama is detailed to the max, and every single part of the 3D maneuver gear was carefully reproduced and supervised by Wit Studio. The speed and blood effects are made using a transparent material. Levi as usual hasn't held back, the Titan arm presenting deep cuts with fresh blood. So as to be accurate to Annie's design, an intricate network of translucent veins has been painted under the skin. This difficult painting process requires over a dozen layers to achieve a realistic skin look. As per usual with our projects, PVC will only be used for the most fragile parts and as a last resort.
From the Attack on Titan manga/anime
Size : H 52 x W 48 x D 45

Limited edition with 999 pieces
Official licence
Producer: Oniri Creations
Please note: Due to the size of this item, additional shipping costs may apply. Apart from your location, the actual package size and weight is needed to determine those costs. Both are unknown at this point and may not be available until the product arrives in our warehouse.
Estimated delivery date: Q2 2021